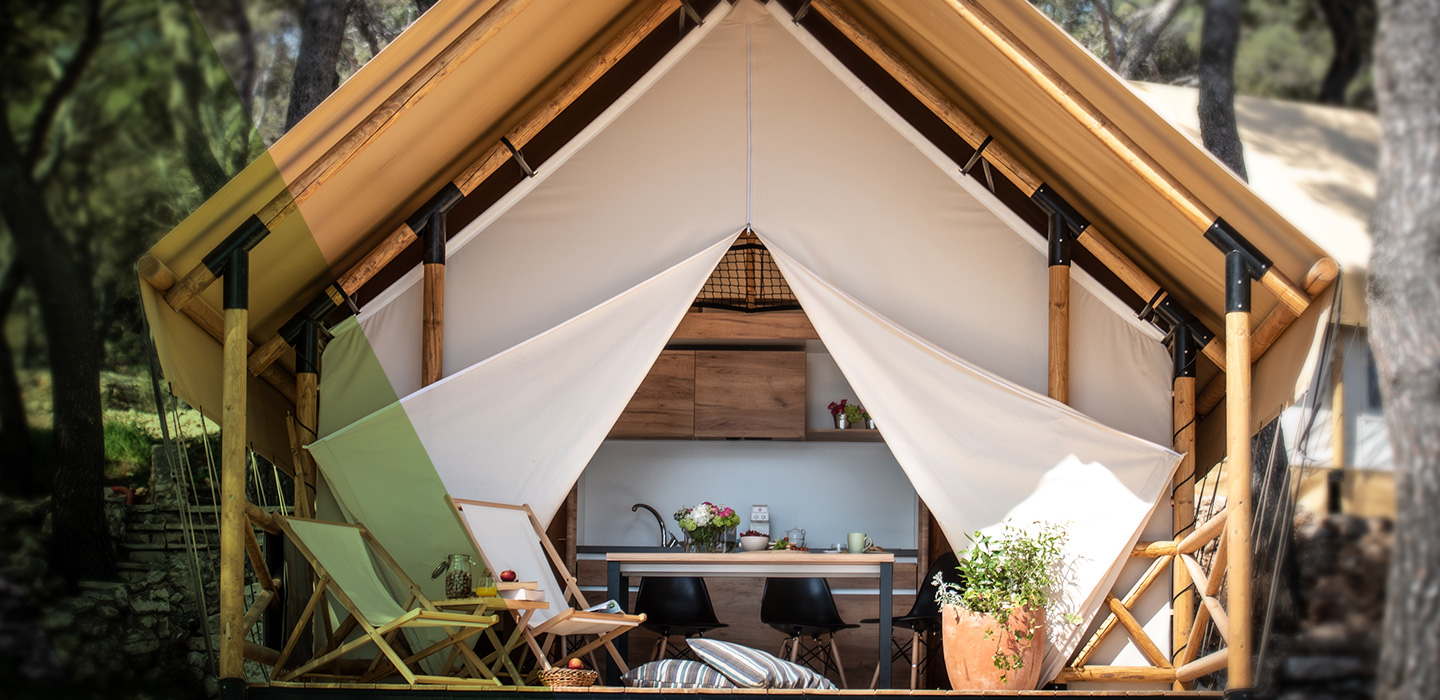 ONE 99
Medulin Archipelago
Medulin Riviera and Medulin Archipelago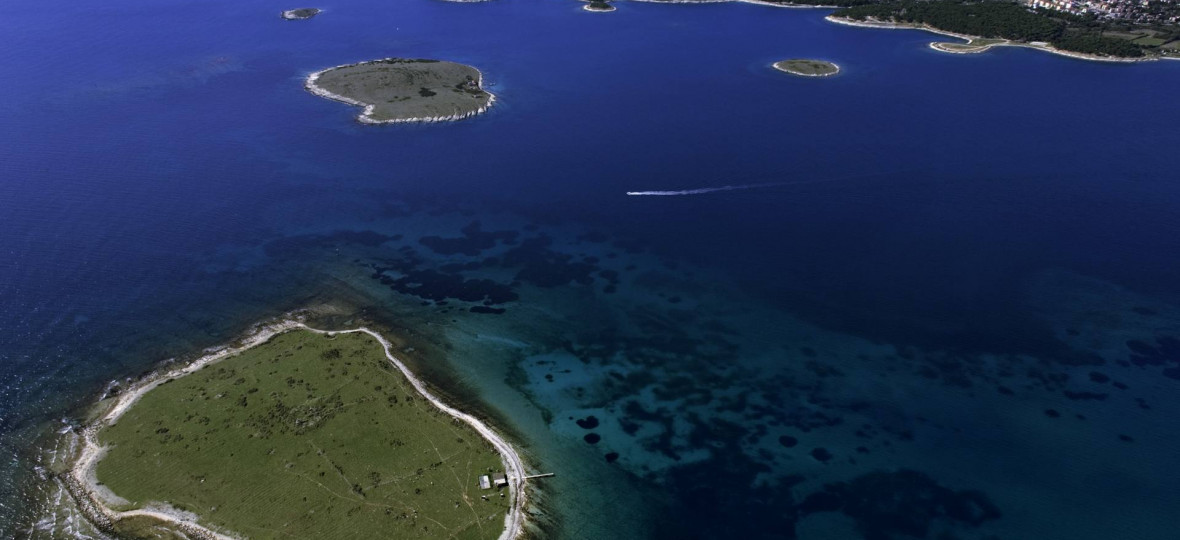 Pomer, the location of the first fully-functional glamping resorts in Croatia, is one of the top destinations of the Medulin Riviera, so when you stay at Arena One 99 you will be right in the middle of one of the most desired sites in this part of the world. The Medulin Archipelago is just a short boat trip away too.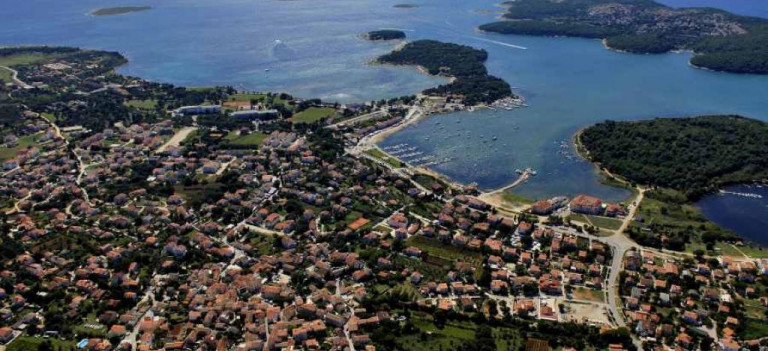 View gallery
Medulin itself is quite a sight. What was once a fishermen's village is now a resort that attracts thousands of mindful tranquillity seekers. The greater area around the village, called the Medulin Riviera, boasts destinations like Premantura, Banjole, Pjescana Uvala, Pomer, and Vinkuran, each featuring attractions beyond compare. Then, the Medulin Archipelago is a place of rediscovery, where you can pursue all kinds of activities that keep your body in shape and relax the mind: kayaking tours, sailing, SUP, windsurfing and kitesurfing, banana boat rides, water skiing, jet skis, fun tubes, parasailing, and sure, swimming. Whatever you choose, the beauty of this area will have your spellbound in seconds.
On the land, the Medulin Riviera and Medulin Archipelago are equally rewarding. Yes, you have sunbathing on the beach and all kinds of pastimes like beach soccer (football) and volleyball, but also tennis, then horseback riding, mountain biking, and hiking. Whatever your active travel fix, you'll find an alternative here.
Your main sites on the Medulin Riviera
When you visit the Medulin Riviera, you are one with nature and close to all the sites that mattered since ancient times: 
Medulin, the "terra magica," was once a fishing village but today it attracts thousands of tourists every season. Medulin's Bijeca beach is favoured by families with children, and yet, the one-kilometre stretch of sand is enough to accommodate naturists too. The village boasts all kinds of facilities like ATMs, shops, marketplace, pharmacy, post office, physicians' offices, and more. Last, but not least, the main stars of the Medulin Archipelago - Ceja, Levan, or Bodulaš – can be easily accessed from here.
Pomer – what's not to love about the home of Arena One 99?  A few years back we had here a mussels' farm, but today the village is well-known for its yacht marina, which boasts 250 berths and 50 landlocked boating places. Pomer may sound like a quaint place, and it surely is, but we also entertain every summer with concerts and all kinds of active pastimes.
Vinkuran is a fishing village – still – with a rustic, sheltered beach. Vinkuran has always been known for its quarries. Today, you will still experience the authentic cuisine of the village. It's noteworthy to know that some of the stone used to build the Arena in Pula came from Vinkuran. That quarry is still open and hosts seasonal summer workshops for sculptors.
Premantura is the closest Medulin Archipelago to Cape Kamenjak. All the area surrounding the village is a protected landscape. It's perhaps the most fauna-diverse site in these parts.