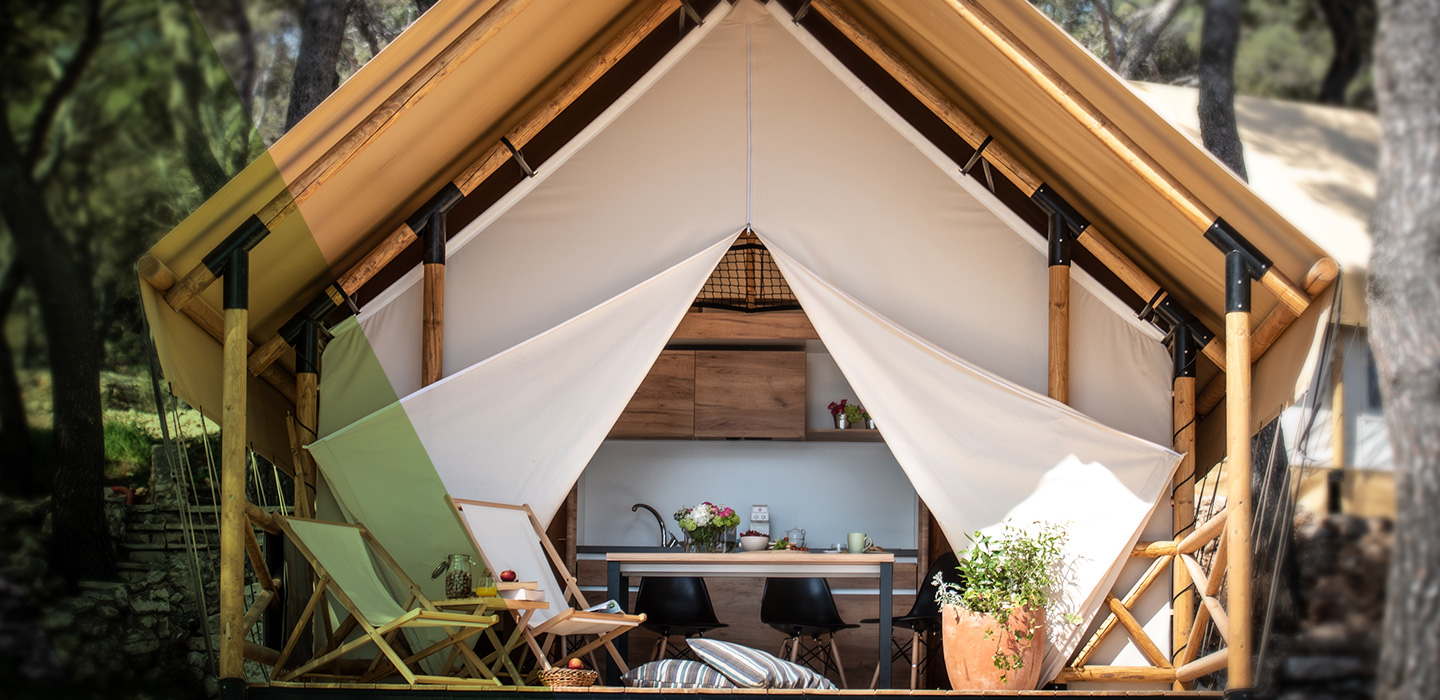 ONE 99
Glamping for Groups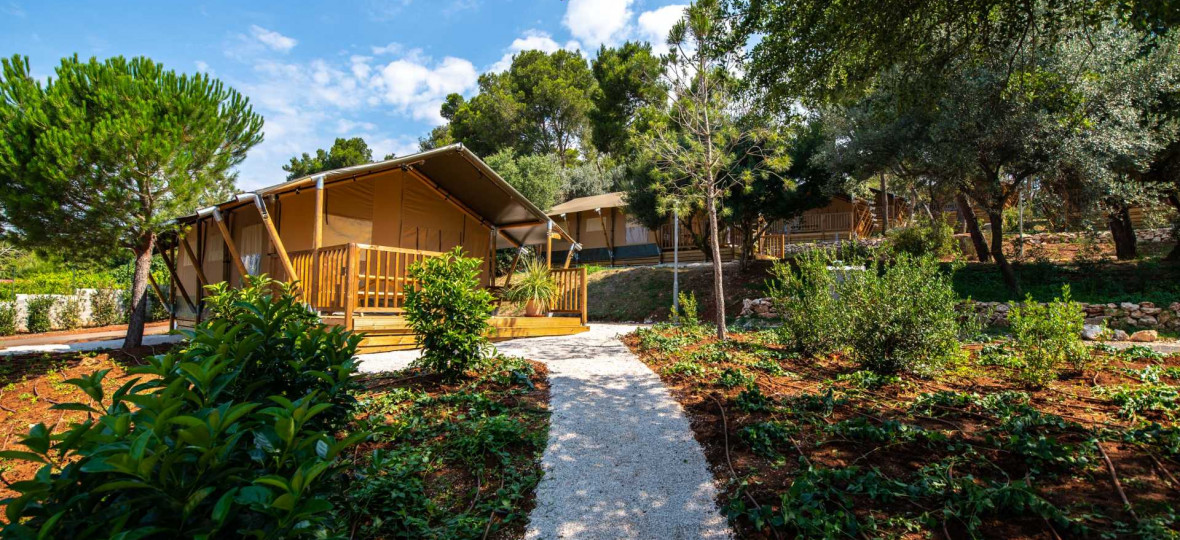 Glamping for Large Groups at Arena One 99
Glamping is great for joyous occasions. When you plan a stag or a hen gettogether, nothings spells fun better than luxury camping. With Arena One 99 you have an incredible destination, posh amenities, and activities galore to entertain your party. We have tents for large groups like the three bedroom safari ones that can accommodate up to six people. The standard two bedroom tents are great for the budget savvy glampers too.
You can start planning your glamping group assembly with the knowledge that you have a lovely location by the beach in historic Istria when you visit Croatia. These are the ideal venues for your exclusive events. Gather all your friends and family and have a blast. Arena One 99 is the right place for fun and laughter from spring to fall.
Here are some of the fun-filled activities for groups at Arena One 99:
Yoga on the wellness deck. Meditation too, because communing with nature is our passion at Arena One 99.
SUP (stand-up paddleboarding) and windsurfing. After all, we have the windsurf school led by Dalen Geromella, award-winning Croatian slalom windsurfer, right on our glampsites
Hiking Premantura and Kamenjak – fairytale lands that will make you fall in love with Croatia time after time. Jogging and cycling are favorite pastimes for many tourists too.
And then, there's kayaking – let us help you plan an excursion at sea.
Plus: archery will make this group glamping experience memorable too. It's an ancient art that builds strength and helps improve hand-eye coordination and balance.
Swim or lay back on the beach – whatever strikes your fancy. After all, glamping is about glamour and all the feel-good deeds that pamper you.  
Drink champagne in a hot tub under the skies.
The list goes on and on. Do not forget to plan a glamping fantasy for the little ones too: we've designed a plethora of activities to make them feel like little VIPs: themed parties, cooking lessons, swimming school, yoga, pilates, gardening and so much more. Your age makes no difference when you glamp.