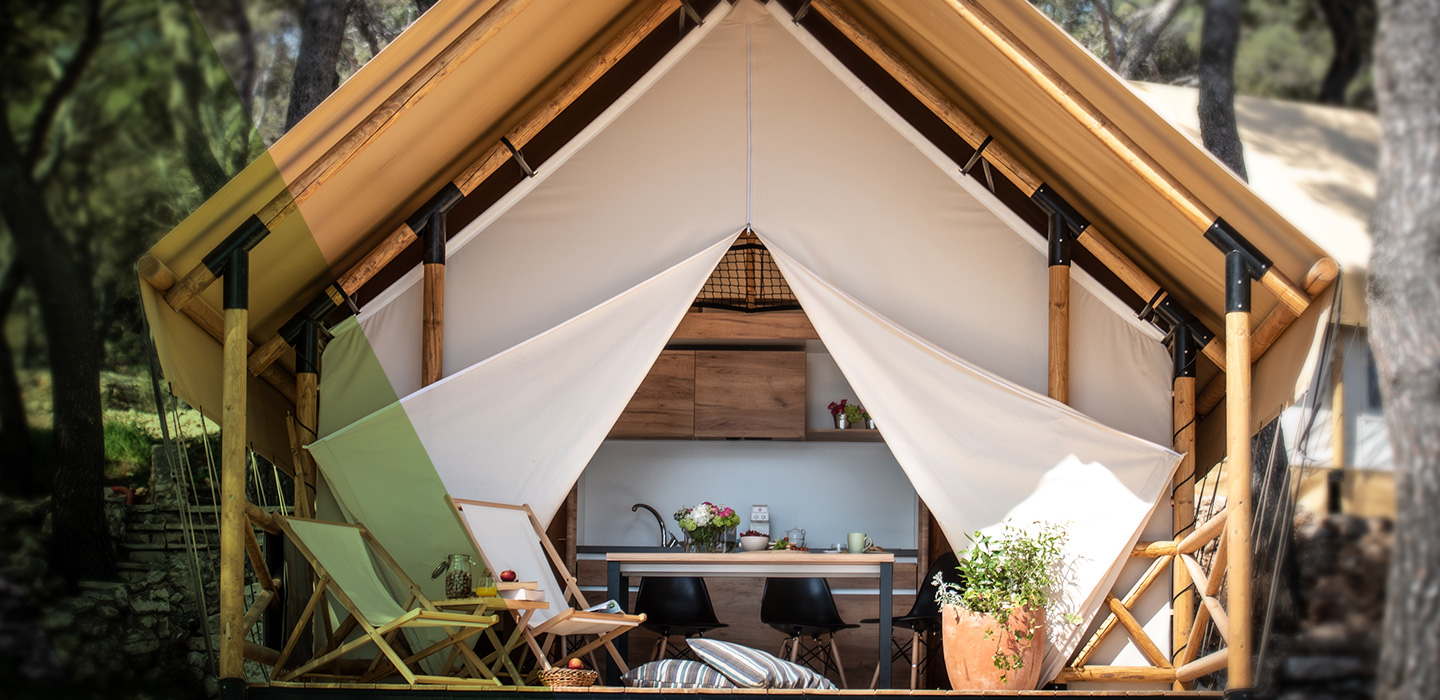 For Whom Is Glamping Suited?
Arena One 99 Invites You to Go Luxury Camping in Croatia
Whether you are a dedicated outdoorsy person or someone who loves the finer things in life, glamping will satisfy your spirit of adventure. This is the kind of activity suited for explorers of all ages.
Glamping is always comfortable and fun, and with Arena One 99 the experience goes beyond norms and clichés. In fact, glamping is a current that will surprise you every time you try it and yet, despite its novelty, it is not new. Paradoxically so. Glamping is suited for everyone because it appeals to the posh inner-you. It's not an invention of modern society: Genghis Khan glamped, and like him, many other fancy leaders. The Arab sheikhs glamp today, and they don't care about travel trends. If glamping is suited for them, it is fit for you too.
Glamping is for travellers with a passion for luxury. It's nature plus zero compromise amenities for VIPs. Imagine hot tubs and lovely little porches to stargaze at night or air conditioning to keep you adequately chilled in the heat of the summer.
Arena One 99's irresistibly photogenic tents and amenities will inspire you every time. Come and immerse yourself in the green peninsular heaven lined up with pines and exotic shrubbery. Follow our lovely paths in the shades of the trees until you reach the tepid turquoise sea, and bathe to your content. Glamping allows you to follow your travel whims time and again.
For those weary of the ordinary, bored with familiar surrounds and inspiration, glamping presents a refreshing leap from convention. Even the most pretentious traveller will find comfort in exciting outdoorsy environs like those presented by Arena One 99.