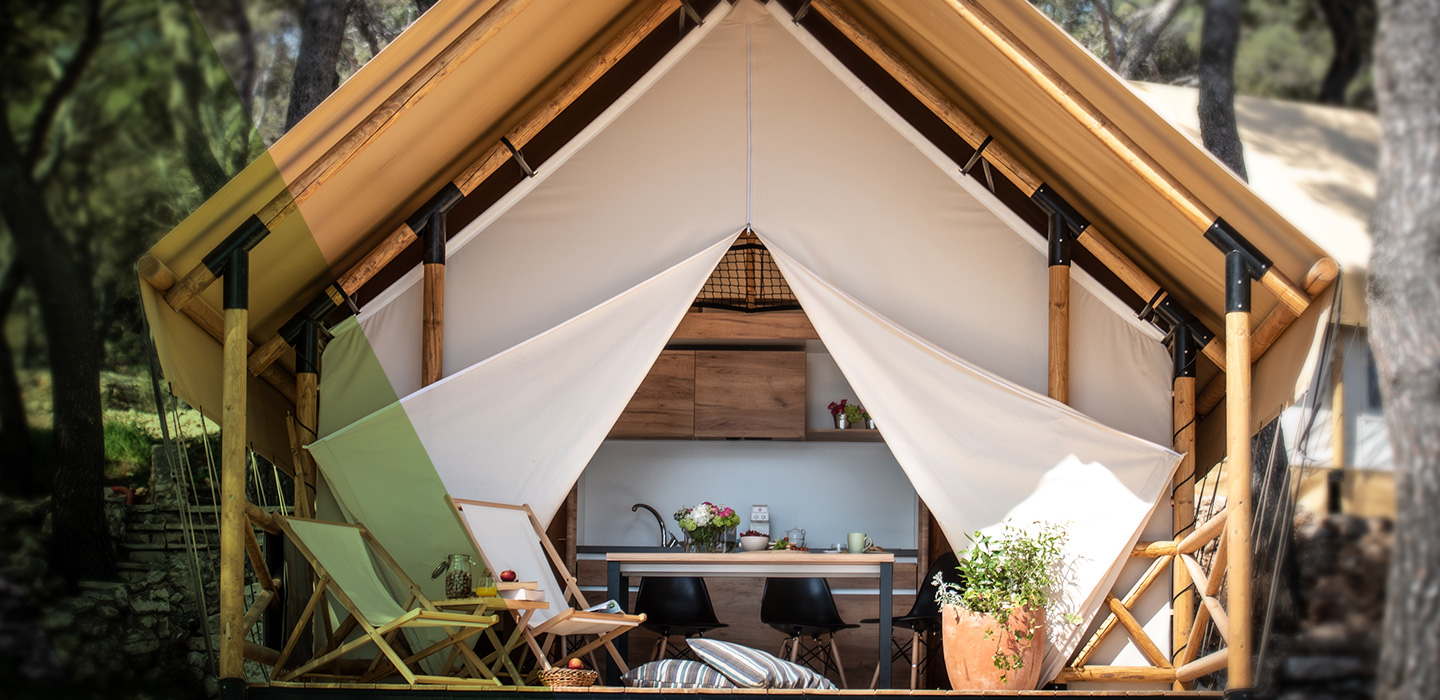 Glamping is more than a travel trend: it is a lifestyle that has spiked in popularity in the early 2000s, but its history can be traced back to the likes of Genghis Khan. In the 1100s, Mongolian tribes lived in yurts decorated with all the essentials of a mobile home. In the 1900s, European and American explorers in Africa lived in fancy safari tents embellished with Persian rugs and antique furniture. While glamping may not be a novel idea, the term itself is.
The most straightforward definition of the word "glamping" is offered by the Wikipedia: glamping is a portmanteau of glamour and camping. But to define glamping as a travel movement is an elaborate exercise in rhetoric.
Glamping adds a touch of luxury to the camping experience. The modern travellers long to commune with nature but discomfort is the enemy of camping. There are many ways to camp, but most of the traditional ones involve all kinds of chores like tent pitching and foraging for wood to make the bonfire. Add some pesky insects to the mix plus the ache of sleeping on the dank ground, and camping doesn't look that tempting anymore. Here's where glamping comes into the mix to change the way you experience camping forever.
Think designer tents furnished like a five-star resort and equipped with better-than-basic amenities, including kitchens and fully functional bathrooms with showers, air conditioning, and even free WiFi to keep you connected with your friends and family any time you want. The glamping experience in Pomer is nothing short of amazing.
Arena One 99 is the first luxury camping site in Croatia, and it enjoys a fantastic setting in the southern part of Istria, about eight kilometres south of Pula and four kilometres west of Medulin. Built from scratch with premium materials, the entire glamping resort blends harmoniously with the pine forest of Pomer, enjoying beachside seclusion and beautifully landscaped campgrounds. The glamping tents have neutral, natural tones and textures, and are furnished with cosy beds, kitchenettes with ILLY espresso machines, LCD flat-screen TVs, microwave ovens, refrigerators, safes, and other essential amenities for that touch of luxe in the wild that makes glamping a growing travel trend.
What is glamping at Arena One 99?
Glamping is fancy camping without roughing it.

It ia a luxurious vacation close to nature.

It is an experience designed to restore balance and spiritual wellbeing.

It is appealing for campers with a spirit of adventure too: windsurfing, watersports.

It's a romantic haven for couples.

It's a great getaway for families with young children.

It is a safe, car-free environment for glampers young and old.
As you can see, glam camping at Arena One 99 is an experience for both adventurous campers and for those who seek peace and seclusion.