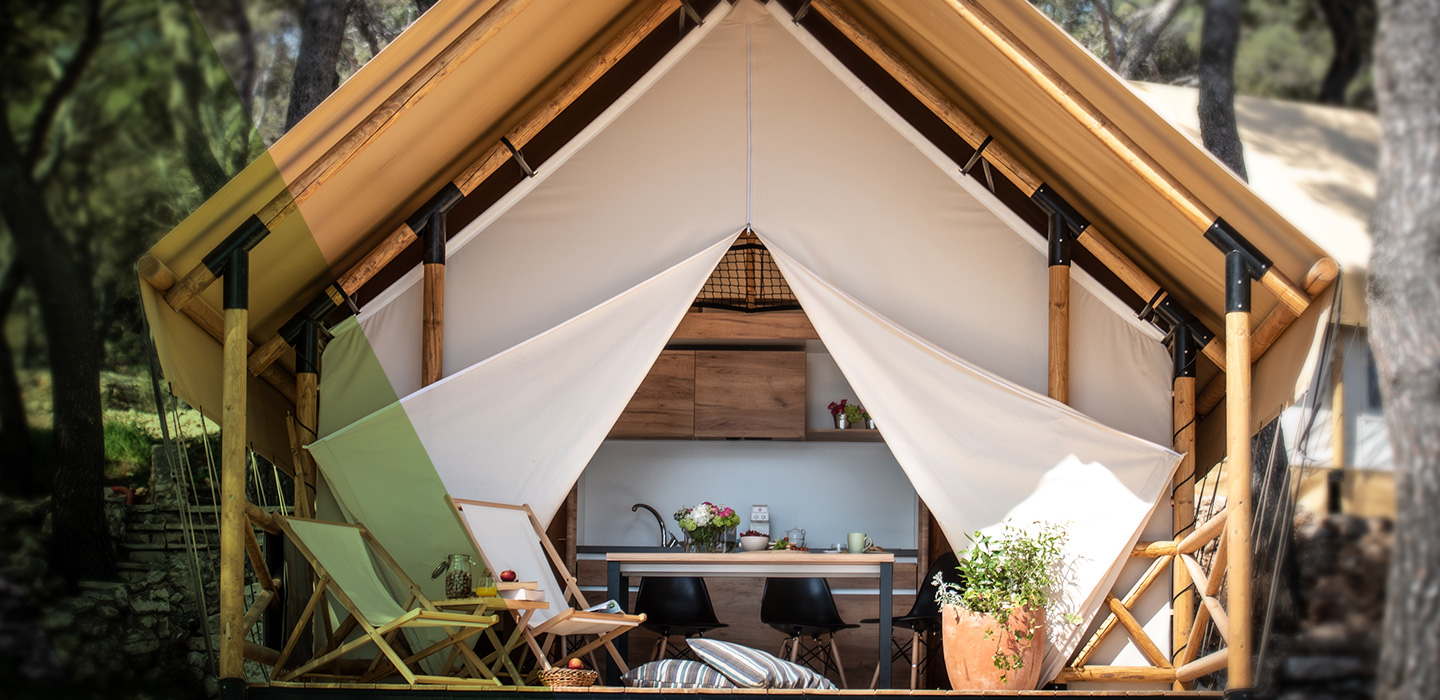 What is the best time to glamp?
Best time to glamp in Arena One 99
When is the best time to glamp? Whenever you feel like it because Arena One 99 offers the ultimate luxury camping experience from spring until fall. And you have many reasons to come glamping in Pomer. The site is fantastic every season. You are close to Pula, yet you enjoy a peaceful setting with plenty of vegetation and the lovely sun-kissed sands of the Medulin Riviera. This upscale camping adventure is perfect every time you want to feel close to nature. You can go hiking or cycling in Kamenjak and return "home" to a cozy abode with impeccable bedding and room to relax at ease. You can swim in the sea or meditate in the woods as often as you like on the Arena One 99 glamping grounds.
Nothing will make you feel more luxurious in the woods of Pomer than the hot tub under the skies provided to indulge you at Arena One 99. You have a sauna to soak and pamper you too. The little ones can spend hours of joyous escapades in teepees designed to shelter them from the scorching sun or join in fun-filled adventures by the sea: yoga for children, SUP, swimming, preparing healthy little meals, gardening, and the list goes on.
The best time to glamp in Istria, the Croatian "Tuscany with colors," is either June or September. These two months boast gentle, warm weather. Even July and August are lovely although hot and busy with tourists – but the high temperature of the summer doesn't bother you much in Pomer. The leafy woodlands and the breeze tame the heat. April and May are perfect for exploring our heart-shaped peninsula too. Many travel guides recommend spring and autumn as the best times to go glamping in Croatia. Whatever the warmer seasons, when you come glamping in Pomer you will have fantastic food, great weather, a pristine location by the sea, refreshing greenery, rich history, and loads of enriching activities for body and mind.