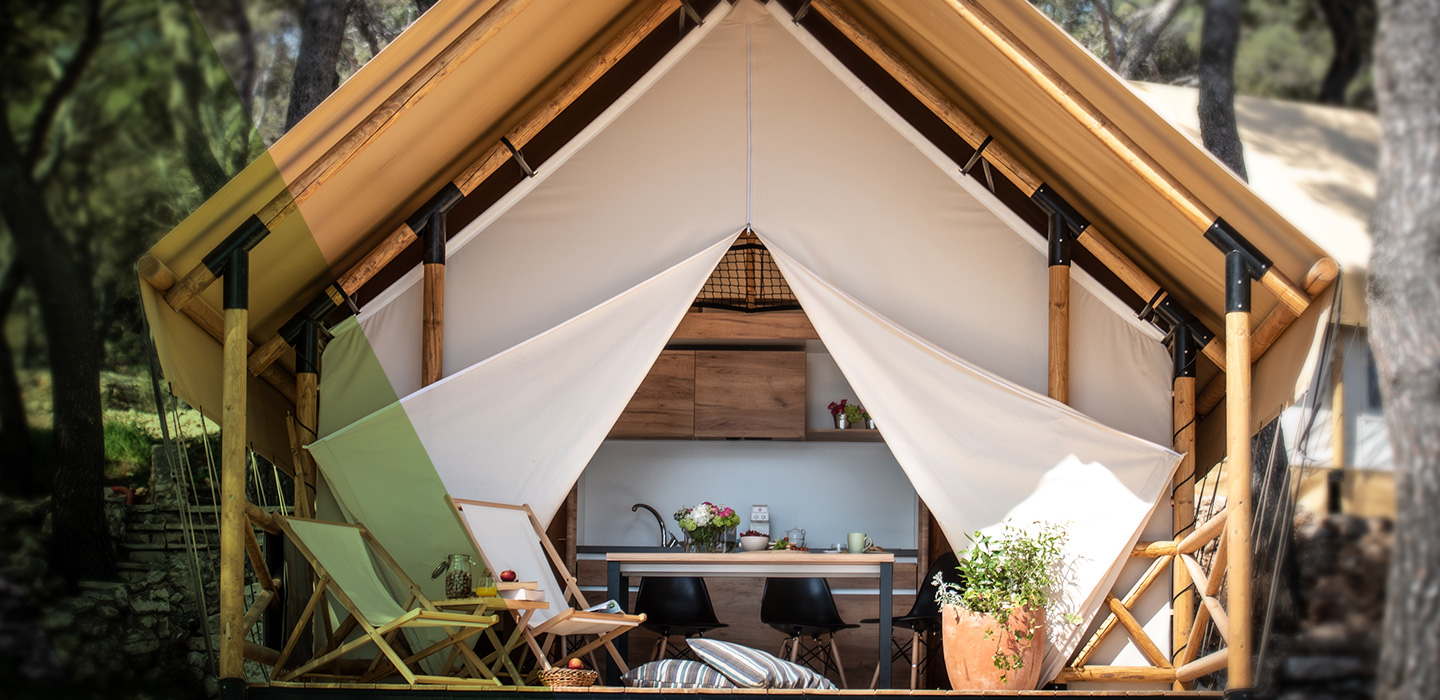 Pomer Beach: Sunbathing and Water Sports at Arena One 99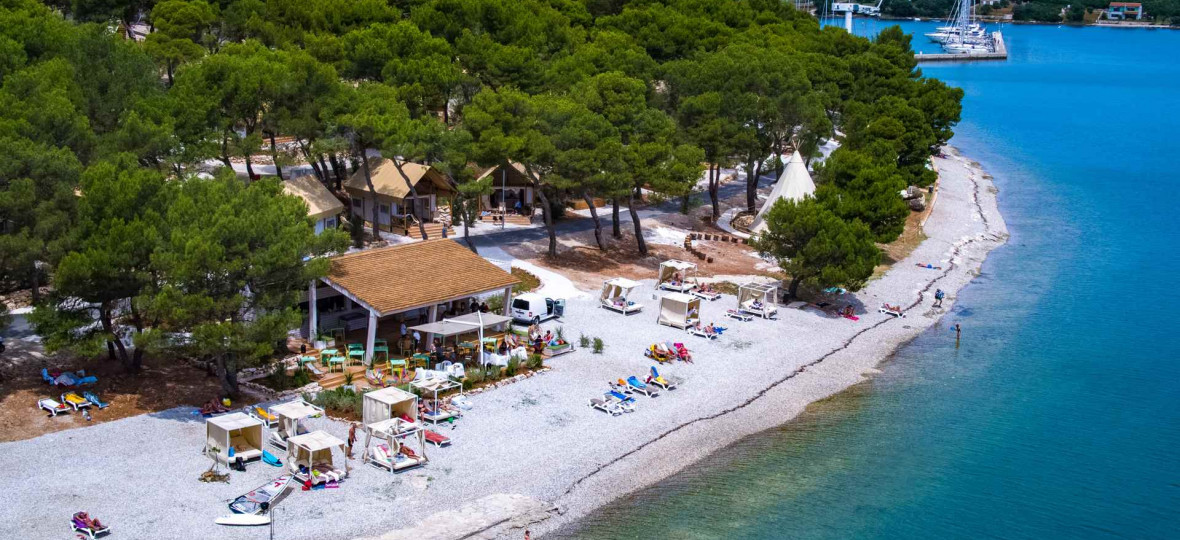 The Pomer Beach stretches around the peninsula from the Marina and through the glamping site at Arena One 99. It is naturally rocky and pebbly and attracts many beachgoers for its scenic setting in the emerald landscape of the Medulin Bay. The pine forest of Pomer offers generous shade close to the shore, and at the glamping site, you have sunbeds for a plus of comfort.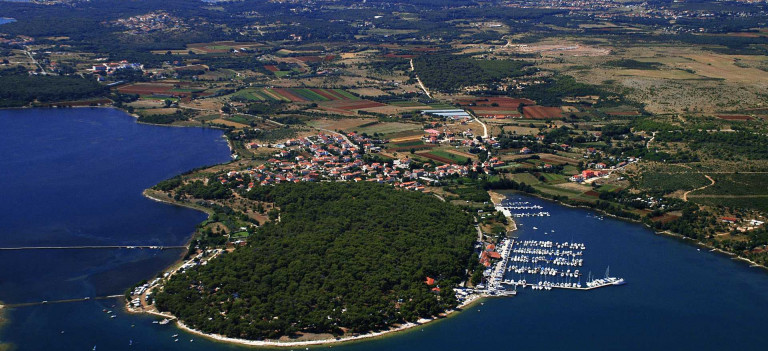 View gallery
The Pomer Beach is ideal for families with small children because the water is shallow by the shore and the playground provides a safe environment for little explorers. Children can also enjoy all kinds of activities on the waves of the Adriatic Sea, including banana rides, SUP, and pedal boats. A wide range of activities for teenagers and adults add to the appeal of Pomer Beach: sailing, windsurfing, kayaking, and diving. Swimming and snorkelling rank at the top of this list.
This is a well-organized beach, with showers and restrooms, and lifeguards on duty at the marked bathing site. Summers, the beach tends to get crowded, particularly near the Marina – perhaps because the views are awe-inspiring. Inside the glamping site of Arena One 99 Pomer you have immediate acces to the beach and you have more comfort and seclusion.
Last, but not least, the Pomer Beach is a popular windsurfing destination, so at Arena One 99 you can learn how to surf with Dalen Geromella, winner of the Adria and Croatian Cup in slalom. The windsurfing school is one of the facilities that will make your glamping experience in Pomer genuinely memorable.