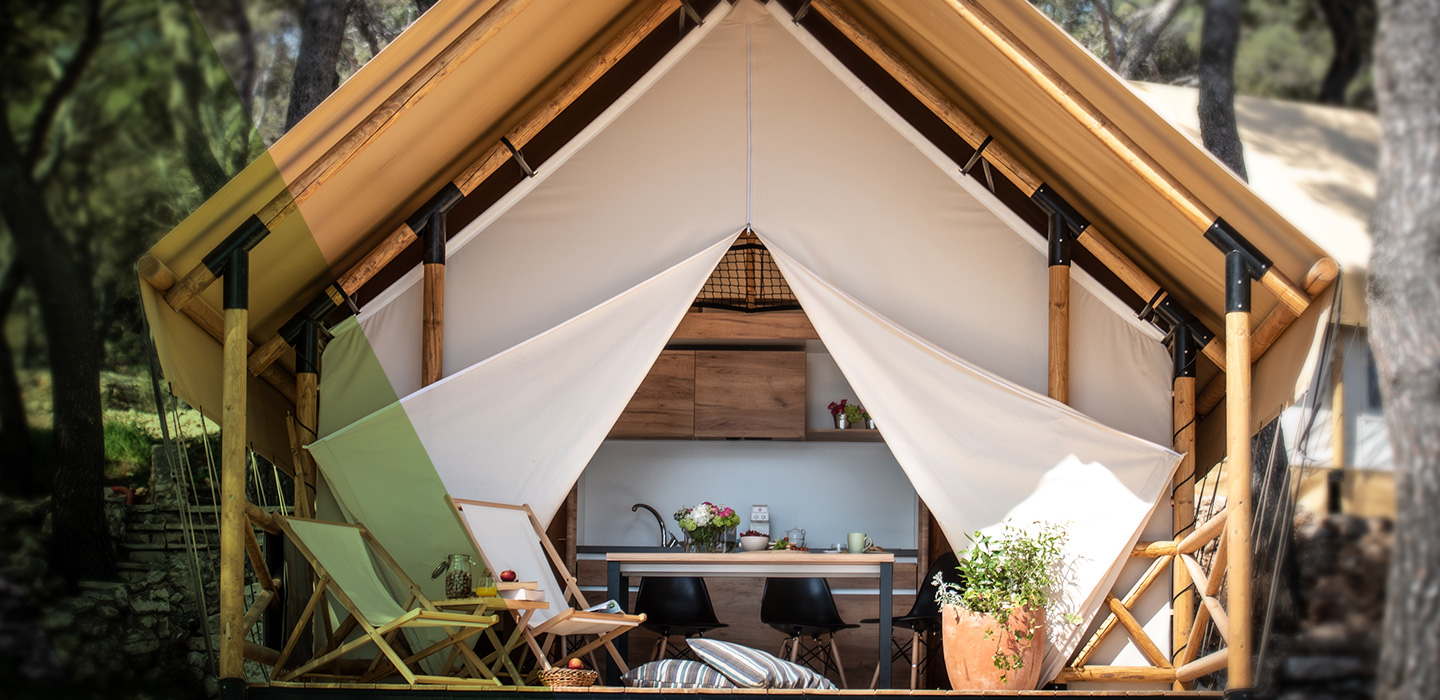 FIND YOUR INNER PEACE at THE Arena One 99 Glamping MINDFULNESS YOGA AND MEDITATION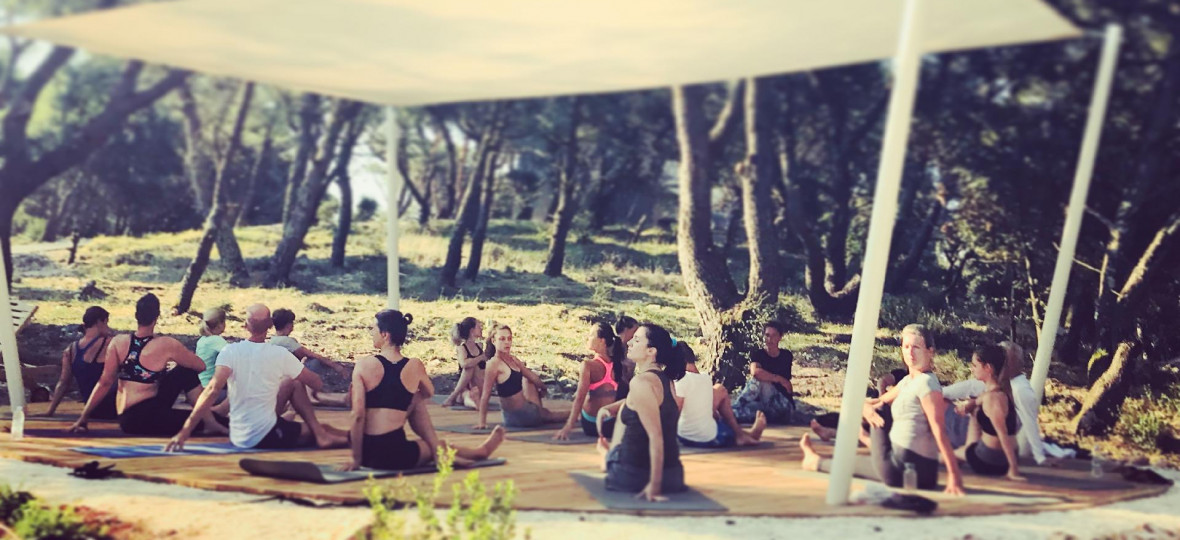 We have designed our resort as a oasis of wellness and relaxation for guests of all ages. At our glamping you will find a a safe and tranquill space in which you can relax, recharge and reconnect with nature. 
Deep breathe, calm your mind and find inner peace with our yoga teacher Suzana.  She will show you a mix of gentle movement, breathe awareness, meditation and silence. Mindfulness is about awareness and the ability to live in the present moment and our teacher Suzana will show you how through  yoga and meditation  you can learn to be mindful
Join us and take time for yourself to find your balance and heal your soul.
Yoga is a system that trains the body and mind to increase awareness and to build a stronger core. This type of exercise doesn't focus only on physical effort, but also on teaching self-awareness, which is essential in this discipline. Yogis seek both physical strength and spiritual growth. Practicing yoga in Pomer's verdant woods brings you in touch with the elements: you take in the pine-scented air of the forest, your skin is caressed by the gentle wind, and natural light boosts the intake of vitamin D.
Yoga in the woods helps reducing blood pressure due to exposure to phytoncides (antimicrobial allelochemic substances produced by the plants) that promote relaxation, improve immune function, and reduce stress.
When you practice yoga in the forest, you weave exercise, meditation, and nature together and you increase your sphere of awareness in ways indoor yoga doesn't afford. The nature connection diminishes tension and anxiety, bringing you closer to the primordial elements that fuel our lives on earth. On the wellness and yoga deck, you practice in security and comfort, embraced by sunshine and wind, with the sounds of nature gently setting the mood: birds chirping, insects humming, the wind swooshing through the forest, and the waves of the sea crashing in the distance.
Arena One 99 Glamping  is an oasis of wellness for all ages. When you practice yoga outdoors at the glamping site in Pomer, you enjoy a wealth of benefits:
Yoga outdoors puts you in close connection to the timeless roots of nature
Exposure to sunshine boosts the intake of vitamin D
You reap the benefits of natural aromatherapy
Spending time in the forest decreases the risk of psychosocial stress-related diseases
Yoga improves health and boosts your immune system, keeping sickness at bay
Yoga improves your flexibility and builds muscle strength
Yoga improves your posture, protects your spine, and betters your bone health
It regulates your blood pressure and lowers cortisol levels
It helps you focus and relax, decreasing stress levels
Increases your self-esteem
Yoga in nature makes you both aware of the environment and self-aware
It gives you peace of mind and even improves the quality of your sleep
The list can go on forever. At Arena One 99 Glamping  you can practice yoga in nature every day. You can use the yoga and wellness deck or pick a spot by the beach. You can join a yoga class or practice alone. Whatever you choose, you will appreciate the invigorating nature of Pomer and the energy of the place.