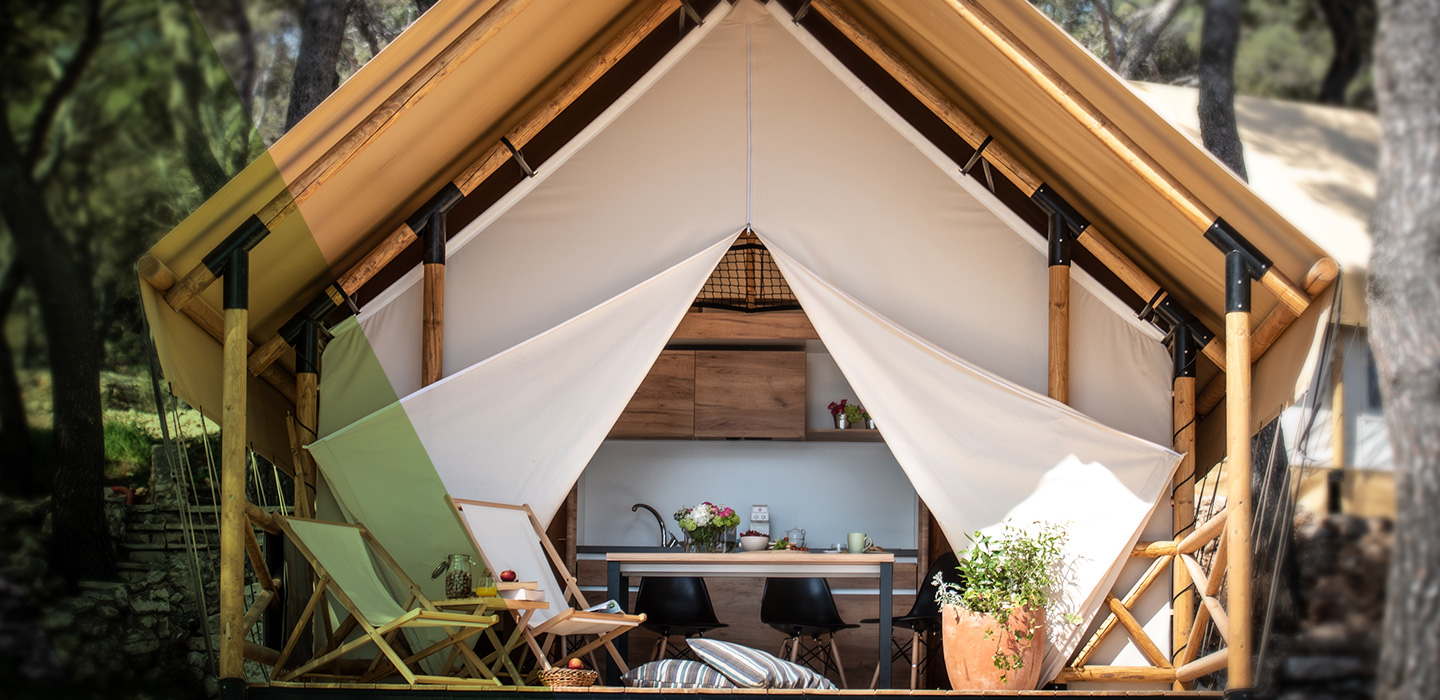 ONE 99
Best site for glamping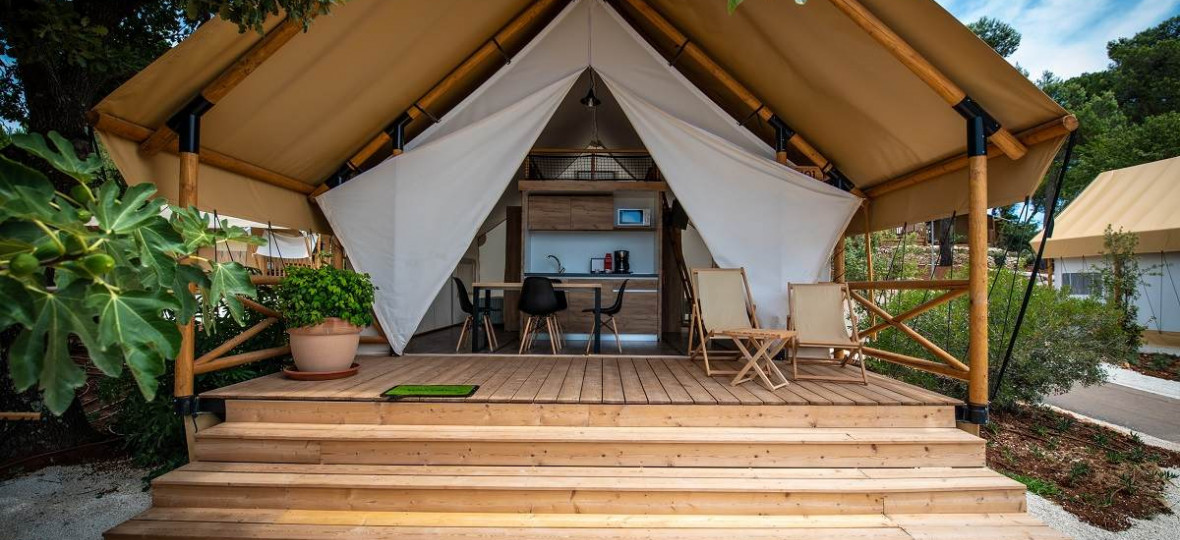 The Pomer Beach stretches around the peninsula from the Marina and through the glamping site at Arena One 99. It is naturally rocky and pebbly and attracts many beachgoers for its scenic setting in the emerald landscape of the Medulin Bay. The pine forest of Pomer offers generous shade close to the shore, and at the glamping site, you have sunbeds for a plus of comfort.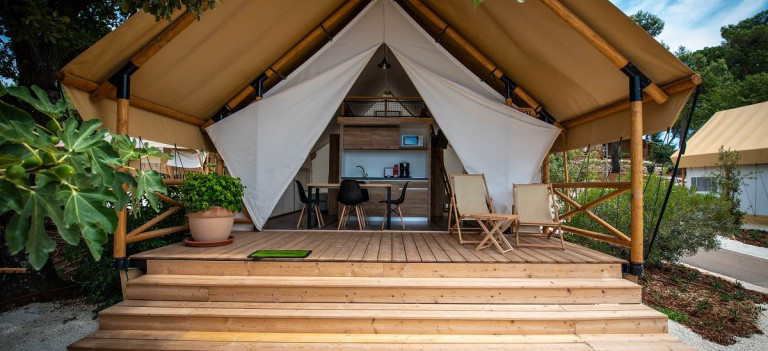 View gallery
Situated eight kilometres south of Pula on Medulin Bay, Pomer is one of those picturesque Mediterranean places overflowing with atmosphere.
This area of Croatia seems inextricably tied to the 19th Century and is imbued with nature and the sea. Known for its shallow waters and small protective harbour, Pomer has one of the most beautiful marinas in Eastern Europe, and a wealth of outdoor sporting opportunities including; biking, camping, fishing, hiking, horseback riding, sailing, SCUBA, snorkelling, sea kayaking, walking tours, windsurfing, and much more.
The pine forests here reach out to the water's edge and just stop as if some great landscape artist had designed it so. Rich fields dot the scenery. North of the little settlement, the harbour dominates to the southeast, and the lush forests at the centre of the peninsula provide Pomer's core appeal.
As an added plus, visitors can enjoy stunning culinary wonders from the countryside and the Adriatic Sea. 
Also, there is no other glamping site like Arena One 99 in the entire country – this is the main incentive to appreciate Pomer for your glamping holiday.